BEHIND THE CURTAIN
Ever wanted to learn the tricks of the FRINGE WORLD trade? Take a peek behind the curtain and learn what it takes to make the magic happen. Raine Square presents workshops from your favourite Fringe acts showcasing cabaret to comedy and much more.
Once you've learnt how to dazzle a Fringe audience you'll get a $10 Palace Cinema gift card just for taking part!
Taking place at Pink Palace at Raine Square every Thursday, Friday, Saturday and Sunday at 12:30pm with extra shows every Friday and Saturday at 6pm.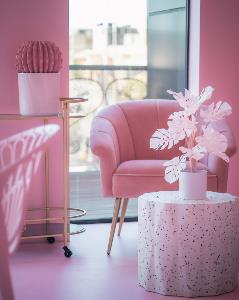 Week 1- 17 Jan- 19 Jan
Behind the Curtain with Sandrinha Barbosa
A taste of Rio Carnival is coming to Raine Square. Join Perth's queen of Samba, Sandrinha Barbosa, as she takes you behind the scenes of a samba school in Rio for a closer look at the heart of samba, The Bateria.
Week 2- 23- 26 Jan
Behind the Curtain with Lola Cherry Cola
In true Fringe style, learn the basics of burlesque and the art of tease with feather boas and more! Get the crew together for some Pink burlesque fun in the Pink Palace.
Week 3- 30 Jan- 2 Feb
Behind the Curtain with Kinetica

Want to know how those amazing performers get to be aerial superstars? Join Kinetica for a jaw-dropping mini circus show, followed by a sneak peek into circus life. You might even get to learn some of your own circus skills to practise! This intriguing glimpse into the circus world by the winners of the 2017 FRINGE WORLD Circus Award will leave you wanting to run away to join the circus!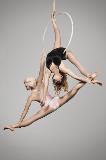 Week 4- 6 Feb- 9 Feb
Behind the Curtain with Pierre Ulric

Get ready to have your mind blown as this award winning magician shares some absurd and thought provoking moments in a dynamic, original and modern performance. Gobsmacking magic, audience participation, psychological ploys, laughter and amazement are all part of the show.
After the performance, Pierre Ulric will run a short workshop where you can learn some simple techniques used by magician to manipulate our perception of reality. Come and find out more about the wild, weird and at time hilarious world of magic and illusion…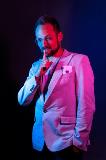 Week 5- 13 Feb- 16 Feb
Behind the Curtain with Jon Pinder

Head to the
FRINGE WORLD
website to buy your tickets to go behind the curtain with one of our fabulous acts.
Event Showings

17 Jan-16 Feb | 12:30pm Thurs-Sun | 6pm Fri-Sat

Price

Ticketed event

Location

300 Murray Street

Perth WA 6000